Steel Dynamics protects its highly advanced rail welder
The welder has been safeguarded from the elements by a truss arch building.

By
MMH Staff
·
October 15, 2018
In recent years, Steel Dynamics Inc. (SDI)—the fifth-largest producer of carbon steel products in the United States—and its structural and rail division commissioned a mill in Columbia City, Ind., which is the world's only facility that can weld rail into 1,600-foot lengths.
"The facility stretches nearly 3,100 feet, which gives us the ability to weld rail to such lengths," says Steve Messina, civil engineer on site. "This mill also has the capability to produce wide flange beams, H-piling, angles, channels and sheet piling."
To ensure year-round production of long welded rail and protect equipment and rail product from the weather, a structure over part of the facility was necessary.
"The decision was made to construct a fabric structure instead of a metal structure because of the cost savings and expeditious time to construct," Messina adds.
The company ultimately chose a truss arch building—created by a fabric, metal and hybrid building developer— which is 83 feet wide by 336 feet and 8 inches long.
"It is installed over the 'transfer bed,' which is where rail is temporarily stored and transferred from the unloading process to the welding process," he explains. "It keeps out wind and rain, and we expect it to keep out snow as well."
And, the structure's quick and easy construction was the ideal solution for SDI. "Having a shorter start-to-finish timeline always simplifies construction and seems to make everyone happy," he adds. "The material that was used was lightweight and easy to put together due to the simple connections, which ultimately made construction much safer."
What's Related in ClearSpan
Steel Dynamics protects its highly advanced rail welder
The welder has been safeguarded from the elements by a truss arch building.
Free Service Tire Company expands storage with structure
A fabric structure offers the tire warehouse benefits beyond just storage.
Storage/Staging: Fabric structures protect equipment, wallet
Two new storage spaces offer high clearance and unite previously scattered resources under two roofs.
HD Buildings fabric and structural steel tube buildings
Buildings now offered in lengths up to 200 feet
Hybrid Building fabric structure
Fabric buildings can have steel sidewalls as option
More ClearSpan
Related Topics
Casebook
ClearSpan
Ergonomics
Manufacturing
Safety
All topics
Latest products
Super Air Wipe dries, cools & cleans small diameters.
Momentum™ warehouse execution system (WES) by Honeywell Intelligrated is a feature-rich software platform built to address the escalating…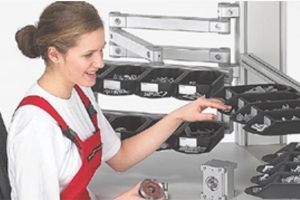 Customize workbench for optimized use.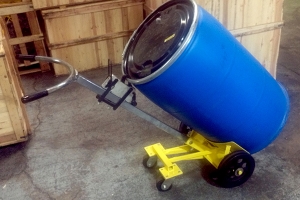 Handle rimmed drums with ergonomic hand truck.
Latest materials handling news