Latest in Materials Handling
January 16, 2019
More than 130 free on-floor educational sessions will be housed in theaters located on South and North show floors.
January 16, 2019
With the continual expansion of the global economy—and the supply chain reach required to support it—ProMat 2019 expects more than…
January 16, 2019
Attendees seeking to delve deeper into different types of materials handling equipment and how they work together are invited to turn…
January 16, 2019
With ProMat 2019 spanning both McCormick Place's South and North halls—and Automate 2019 again co-located alongside ProMat exhibits…
January 16, 2019
McKinnon brings over 27 years of experience in show management to MHI.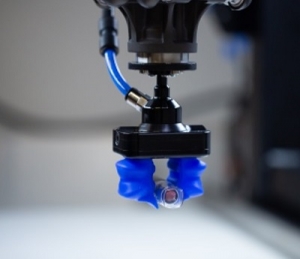 January 16, 2019
Entrepreneurs vie for $10,000 cash award, spotlight at the April 8-11 Automate show and conference.
January 16, 2019
November 2018 booked orders decreased 14.7% when compared to November 2017 orders.
January 15, 2019
Industry veteran brings more than 23 years of experience in sales, service, product development and management.
January 15, 2019
Frost & Sullivan market analysis suggests passive RFID still has a competitive edge over active RFID, but technological advancements…
January 15, 2019
In its "U.S. Industrial Availability Index," CBRE reported that the fourth quarter availability rate for U.S. industrial real estate…
Materials Handling Products
Super Air Wipe dries, cools & cleans small diameters.
Learn more.
Momentum™ warehouse execution system (WES) by Honeywell Intelligrated is a feature-rich software platform built to address the escalating…
Learn more.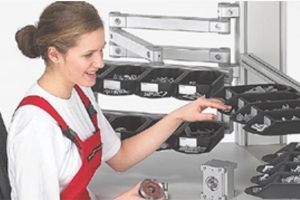 Ergonomics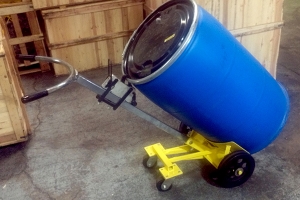 Handle rimmed drums with ergonomic hand truck.
Learn more.
Ergonomics
Packaging & Pallets
SuperScan Label Holders are Ideal for pallet rack applications or wherever large labels are required.
Learn more.