Revive IT revamps packaging workflow with on-demand packaging
The new workflow is outperforming the company's previous process considerably.

By
MMH Staff
·
October 15, 2018
As a professional IT hardware, software and managed solutions provider, Revive IT has specialized in new and professionally refurbished electronics equipment and innovative technology solutions since its founding in 2007.
In addition to developing high-quality products, the company is focused on delivering them to end users at a significant cost savings. Yet, to achieve this level of cost savings, Revive IT's managers and operators knew they had to take a different and more innovative approach to their packaging operations process.
Upon learning of a custom product packaging solutions provider, Revive IT became intrigued by the promise of an on-demand packaging workflow.
Due to the nature of its business, its products come in all shapes and sizes. Since Revive IT refurbishes and recycles electronics, product sizing and inventory are constantly changing. Their packaging process was labor intensive, as boxes had to be manipulated to fit correctly and reduce damage.
The Revive IT mission—to be responsible to team members, partners, the community and the environment—had to remain a central focus. As owner, managing partner and inventor, Rick Krug wanted to improve his company's packaging environment.
"At Revive IT, we focus on our customers, employees, the environment and community," Krug says. "By doing so, we remain influential stewards of the environment, while [also] employing smart business practices in Mesa (Ariz.)."
By using a custom box-making machine, which uses the packaging solutions provider's z-fold, Revive IT ships between 500 and 1,000 boxes per day. To further impact the value that's already been achieved by the new system, Revive IT has also installed the packaging solutions provider's auto gluer, which offers its packaging operators the additional ability to quickly glue RSC or FOL boxes.
In addition, Revive IT, with the support of the packaging solutions provider, designed a new workflow around the machine—while using a dimensioning system, a scale and software integration to produce custom boxes and shipping labels. Krug had a vision for how the workflow and process could be tied together and implemented.
"Extensive work has gone into box design and process flow. We use a lot of custom corner and insert protection for our new and used electronic products," he adds. "The ability to create new box designs on the fly was important and has given us the ability to grow customer commitments and outperform the prior process flow tenfold."
What's Related in Packsize
M1™ On Demand Packaging® system
The M1™ expands industry expectations for smart On Demand Packaging® production systems.
Revive IT revamps packaging workflow with on-demand packaging
The new workflow is outperforming the company's previous process considerably.
The Corrugated Cardboard Primer
A crash course on the industry basics you need to know.
How Packsize Impacts Lean's 8 Forms of Waste
How to implement lean packaging with Packsize.
Ecommerce and Packaging, From All Angles
Top-of-mind CPG concerns around e-commerce packaging are addressed, including package design, sustainability, specialized packaging equipment, and Amazon's packaging requirements.
More Packsize
Related Topics
Casebook
dimensional packaging
Packaging
Packaging Systems
Packsize
All topics
Latest products
Super Air Wipe dries, cools & cleans small diameters.
Momentum™ warehouse execution system (WES) by Honeywell Intelligrated is a feature-rich software platform built to address the escalating…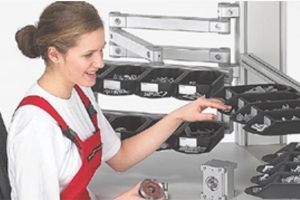 Customize workbench for optimized use.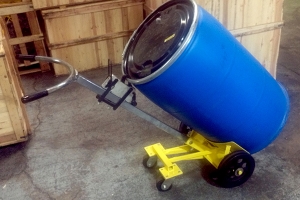 Handle rimmed drums with ergonomic hand truck.
Latest materials handling news