Brothers, industry veterans team up to launch Slate River Systems
The York brothers combine decades of experience in warehousing system design, automation and implementation to form their new venture.

By
MMH Staff
·
October 23, 2018
Ben and Chris York, brothers and material handling veterans, announce the formation of Slate River Systems, Inc. (SRSI), a national material handling systems integration company. The York brothers combine decades of experience in warehousing system design, automation and implementation to form their new venture. Their respective experience comes from working for leading material handling manufacturers and suppliers on behalf of clients in industries across pharma, tech, food/grocery, wholesale and retail. SRSI harnesses the tech and automation expertise of its founders while continuing to offer traditional racking and conveyor systems for warehouse storage and order processing.
Ben York, Founder, has nearly 20 years of experience in material handling and over a decade of experience focused on the design and implementation of automated warehouse systems. Mr. York brings SRSI his expertise in engineered pallet rack systems, pick modules, conveyor and sortation systems, vertical lifts, carousels, P2D technology and WCS/WMS solutions.
"The SRSI team is driven by our Excellence in Execution mission which we guarantee on every project, large or small," explained Ben York. "This strategy is built on the best-practice principles of clarity, trust, accountability, transparency and engagement. These principles ensure we get the job done to the highest level of customer satisfaction, which is the only level that is acceptable to us," adds Ben.
Chris York, Co-Founder SRSI, brings 20+ years of warehouse solutions design and integration to the SRSI team. Mr. York has extensive experience with warehouse storage rack systems, mezzanine configurations, conveyor systems, pick modules and ergonomic devices.
"In my career, I have been fortunate to work with and for some of the leading companies in the material handling industry. Now it's time to put my 20 years' experience alongside my brother's and build a great integration company dedicated to outstanding project execution of integrated systems. From WMS software down to PLC controls, conveyors to sortation, picking eaches to full pallets - if it goes in a warehouse, it's made more efficient by Slate River Systems," says Chris.
Joining the York brothers at SRSI are Paul Olaru, Systems Engineer, and Jovan Bjelobrk, Director of System Solutions. The SRSI team's connections to leading industry partners allow them to offer state-of-the-art products, reliable systems and expert installations.
Related Topics
Slate River Systems
Systems Integration
All topics
Latest products
Super Air Wipe dries, cools & cleans small diameters.
Momentum™ warehouse execution system (WES) by Honeywell Intelligrated is a feature-rich software platform built to address the escalating…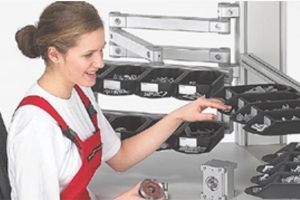 Customize workbench for optimized use.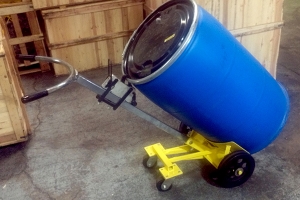 Handle rimmed drums with ergonomic hand truck.
Latest materials handling news