EnerSys products now part of Toyota's STARLIFT Parts Program
EnerSys' participation in the program represents a first step toward the development of more collaborative power solutions with Toyota Material Handling, U.S.A.

By
MMH Staff
·
November 2, 2018
EnerSys, a global leader in stored energy solutions for industrial applications, and Toyota Material Handling, U.S.A. (TMHU), a leader in material handling and industrial lift equipment, have announced that EnerSys battery and charger solutions for material handling applications will available in the STARLIFT Parts Program beginning November 1, 2018.
The STARLIFT Parts Program serves as a one-stop-shop of high-quality parts for all makes of forklifts, sweepers, scrubbers, personnel carriers, aerial work platforms, tow tractors and other material handling equipment. Available at Toyota lift truck dealerships throughout North America, STARLIFT's high-quality, non-Toyota genuine parts are sourced from the nation's leading industrial equipment parts suppliers and consistently meet or exceed industry standards.
"At EnerSys, we've been supporting TMHU and the TMHU dealer network with products that exceed industry standards for many years, so our battery and chargers are a perfect fit for the STARLIFT Parts Program," said Chad Uplinger, vice president motive power Americas, EnerSys. "Along with providing TMHU end-users easy access to our products, our participation in the STARLIFT program represents a key first step toward the development of more collaborative power solutions with TMHU."
"TMHU and EnerSys share several core values and attributes, including premium products, a reputation for quality and the industry's best coverage," said Bret Bruin, director of aftermarket operations, Toyota Material Handling, U.S.A., Inc. "Today, the addition of EnerSys aligns with TMHU's vision and goals to provide the dealer network with a complete product offering of quality STARLIFT products. Moving forward, we hope to work with EnerSys even more closely on integrated battery and charger technologies."
More Toyota Material Handling
Related Topics
Batteries
Battery Charger
EnerSys
Forklifts
Lift Trucks
Toyota Material Handling
All topics
Latest products
Super Air Wipe dries, cools & cleans small diameters.
Momentum™ warehouse execution system (WES) by Honeywell Intelligrated is a feature-rich software platform built to address the escalating…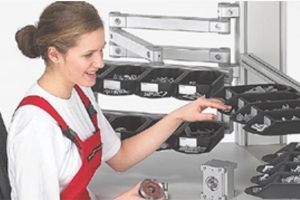 Customize workbench for optimized use.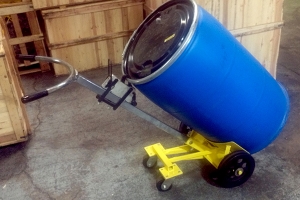 Handle rimmed drums with ergonomic hand truck.
Latest materials handling news