Vecna Robotics and Topper Industrial Partner
Robotics and carts manufacturer to create new lean solutions

By
MMH Staff
·
March 16, 2018
Vecna Robotics, a recognized leader in next-generation robotics and autonomous fleet vehicles, announced today a partnership with Topper Industrial, a leading manufacturer of fork truck free cart delivery equipment and material handling solutions. Together, the two companies can bundle and offer the most advanced and cost-effective tugger with the most reputable and innovative cart delivery solutions on the market.
John Hayes, vice president of sales and marketing of Vecna Robotics, said his company is excited to have Topper Industrial cart solutions be made available to the company's end users through the partnership. "Topper can create effective material flow by utilizing custom built carts that meet very specific needs. Our tugger, which easily handles up to 4500kg, can operate in autonomous mode or be manually operated with the flip of a switch. Working together with Topper carts, we will create the best custom material flow for companies seeking best in class solutions." The RT4500kg autonomous tugger is built to maximize productivity by automating point-to-point transportation of large payloads using cart delivery.
Ryan Brown, president of Topper Industrial stated, "Topper is proud to have a strong counterpart in automation that has 20 years of experience developing advanced technologies and has brought vast improvements to tuggers and the automated guided vehicle (AGV) market. By using Vecna Robotics' autonomous RT4500 tugger and Topper Industrial's various cart delivery solutions, companies spanning multiple markets will reap an array of benefits that are achieved when implementing a tugger and cart delivery system."
What's Related in Robotics
A3 announces call for 2019 Automate Launch Pad Startup Competition
Entrepreneurs vie for $10,000 cash award, spotlight at the April 8-11 Automate show and conference.
STOREPICK warehouse solution
Store-friendly deliveries and a redundant design.
Year in Review: Top materials handling news in 2018
In a healthy but fiercely competitive landscape, technology continues to play a pivotal role in the ongoing digital transformation of supply chains big and small.
Bill Bastian Sr. to retire after more than 63 years in the material handling industry
Bastian took over operations of what was then called Stark Company before purchasing the business in 1962.
Balyo announces 10-year renewal of contract with Hyster-Yale Group
Announcement coincides with market launch in Europe of the Hyster-Yale Driven by Balyo™ robotic lift trucks.
More Robotics
Related Topics
Carts
Robotics
Topper Industrial
Vecna
All topics
Latest products
Super Air Wipe dries, cools & cleans small diameters.
Momentum™ warehouse execution system (WES) by Honeywell Intelligrated is a feature-rich software platform built to address the escalating…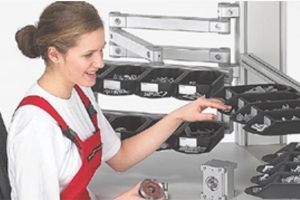 Customize workbench for optimized use.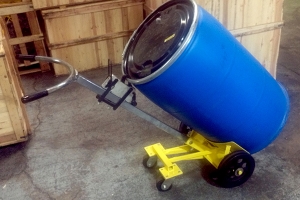 Handle rimmed drums with ergonomic hand truck.
Latest materials handling news