This Month in Modern: Gap Inc. embraces disruption
Disruption comes in many forms—a new app that hobbles the taxi business, historic weather events that put life on hold, millions of personal files hacked—and seems to be surfacing more often than ever.

By
Michael Levans, Group Editorial Director
·
November 8, 2018
While the term "disruption" has become a cocktail party buzz term over the past few years, its current overuse is certainly warranted.
Disruption comes in many forms—a new app that hobbles the taxi business, historic weather events that put life on hold, millions of personal files hacked—and seems to be surfacing more often than ever.
And while seemingly negative, disruption or a disturbance of any kind forces us into action, creates opportunities to invest in new ways of working, and helps us better understand the too-often overlooked concept of risk mitigation, at home or in the office.
As many Modern readers are aware, our colleagues moving freight are currently managing in the tightest capacity market of the century—and by all forecasts it's only going to get worse. Realizing the constraining realities of this disruption, many logistics professionals are finding once "hidden" capacity through load-matching apps that didn't exist a few years ago.
It's a sign that, when pushed by crisis, operations will give new solutions a try and discover tools that support risk mitigation and introduce resiliency.
This month in Modern, executive editor Bob Trebilcock tells us the story of how resiliency has become second nature to Gap Inc.. For example, in the summer of 2016, the company was in the process of expanding the e-fulfillment capacity of its Fishkill, N.Y., distribution center by 300,000 units a day, and they wanted to have it done before the start of the holiday peak.
Then, at the end of August, fire struck the facility, taking a vital fulfillment asset offline at the worst possible time. "I originally went into this story to learn about how they were using a robotic put wall," says Trebilcock, "but then I realized that the story of how they recovered from the devastating fire would be inspirational for end users operating in any industry."
Indeed, the story that Kevin Kuntz, senior vice president of global logistics fulfillment for Gap Inc., shares is about supply chain risk management, resiliency and how materials handling innovation often stems from tough situations. He says the fulfillment team "drills for these kind of events," and when they saw the devastation, they quickly pulled out their risk management playbook to create a "pop up," multi-brand online fulfillment center at its Gallatin, Tenn., location that served as a life preserver for the 2016 peak.
In the end, the team not only survived the disruption through its finely tuned planning, but thrived as they then worked through the peak and into the process to re-build the 1-million-square-foot Fishkill site and phase in a highly automated solution to upgrade the Gallatin location—without missing a beat.
"Resiliency and the adoption of an innovation like robotics is part of the Gap Inc. DNA," adds Trebilcock. "They have a pilot, fail fast and move on approach to innovation that could serve as a model to the rest of the industry. And when coupled with their advanced risk management thinking, it makes them uniquely prepared to handle disruption of all forms."
More This Month in Modern
Related Topics
Innovation
This Month in Modern
All topics
About the Author
Michael Levans, Group Editorial DirectorMichael Levans is Group Editorial Director of Peerless Media's Supply Chain Group of publications and websites including Logistics Management, Supply Chain Management Review, Modern Materials Handling, and Material Handling Product News. He's a 23-year publishing veteran who started out at the Pittsburgh Press as a business reporter and has spent the last 17 years in the business-to-business press. He's been covering the logistics and supply chain markets for the past seven years. You can reach him at
[email protected]
Latest products
Super Air Wipe dries, cools & cleans small diameters.
Momentum™ warehouse execution system (WES) by Honeywell Intelligrated is a feature-rich software platform built to address the escalating…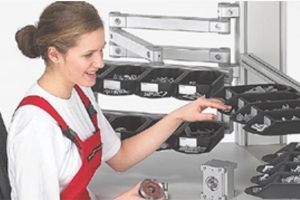 Customize workbench for optimized use.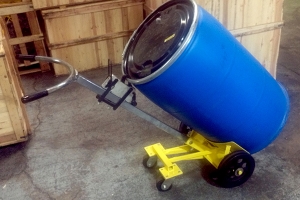 Handle rimmed drums with ergonomic hand truck.
Latest materials handling news