Thin plate pure lead batteries support walk-in van production
The custom automatic guided vehicle system is flexible for a variety of production schedules.

By
MMH Staff
·
October 12, 2018
In June 2015, a Tier 1 truck body manufacturer won a contract to build a fleet of walk-in vans under an aggressive deadline. To meet it, the original equipment manufacturer sourced a location in the southeastern United States and began to outfit a new, state-of-the-art production plant, which needed to "go live" as soon as possible.
The truck-body builder asked suppliers to provide automatic guided vehicle (AGV) options that supported walk-in van production on a two-shift, 16-hour schedule—with room for flexibility as requirements change. Specifically, the AGVs would be continuously moving a several-ton van truck chassis (very slowly) along an assembly line. Accordingly, safety requirements were stringent.
The solution provider found designing in production flexibility would be relatively easy. Units would read a series of QR codes on "smart-tape" affixed to the floor (as production needs shift, the tape is easy to remove/reposition). And, on-board safety features would include flashing directional lights, auto-stop motion sensors and emergency manual stops.
Each AGV needed batteries to power the functionality, while moving the unit around the plant continuously through a two-shift, 16-hour daily grind. The OEM asked potential battery suppliers for an opportunity-charging solution based on their projected daily production schedule, which outlined worker breaks to highlight potential charging opportunities.
The winning battery solution was a thin plate pure lead (TPPL) design—the first battery that fit the battery compartment specs, preventing redesign time. However, above all else, the TPPL battery's key advantage was that it could return to a full state of charge far faster than any competitor, and it promised a much longer lifecycle.
A few weeks later, the battery supplier installed two 48-volt configurations in a proto-AGV, which allowed engineers to send the vehicle through the motions—forward/reverse, zero-turn and crabbing—it needed to execute daily on the assembly line. The battery performed well on the floor and off, proving it was fast and easy to opportunity charge.
Engineers from each supply company worked closely through an accelerated process. As a result, a safe, production-flexible and energy-efficient AGV is in use.
A year after the initial call for bids, a 20-unit AGV fleet was commissioned at the truck body plant. Since then, the units have been moving walk-in van chassis along the assembly line efficiently. Battery life is on track to exceed expectations, and work is underway on a next-generation version of an AGV, which will feature automatic capture of battery maintenance data.
What's Related in EnerSys
Inside Canadian Tire Distribution Center: Design for flexibility
Canadian Tire's bulk handling facility brings together automation and conventional materials handling for a variety of products.
Lift Truck Tips: Swap your batteries for the last time
Battery maintenance headaches and their unique ability to sap money and productivity from operations have left many users considering low-stress alternatives.
EnerSys products now part of Toyota's STARLIFT Parts Program
EnerSys' participation in the program represents a first step toward the development of more collaborative power solutions with Toyota Material Handling, U.S.A.
EnerSys delivers its 30,000th NexSys battery
Confectionery manufacturer uses NexSys batteries for a mix of turret trucks, sit-down three-wheelers and stock pickers.
Thin plate pure lead batteries support walk-in van production
The custom automatic guided vehicle system is flexible for a variety of production schedules.
More EnerSys
Related Topics
AGVs
Automation
Batteries
Casebook
EnerSys
All topics
Latest products
Super Air Wipe dries, cools & cleans small diameters.
Momentum™ warehouse execution system (WES) by Honeywell Intelligrated is a feature-rich software platform built to address the escalating…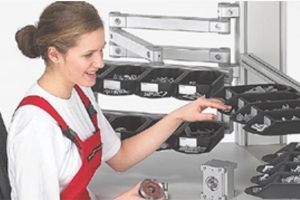 Customize workbench for optimized use.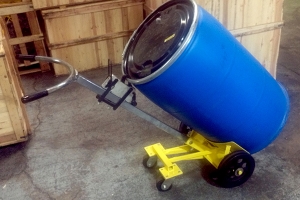 Handle rimmed drums with ergonomic hand truck.
Latest materials handling news