Service operations replace paper with visibility
Electronic work order system improves business economics and worker readiness during steady company growth.

By
Josh Bond, Senior Editor
·
November 6, 2018
MH Equipment began in Peoria, Ill., in 1952 as one of the smallest Hyster dealerships in the United States. Since its acquisition by current CEO John Wieland in 1994, it has grown from 50 to 800 employees in 27 locations from South Dakota to Pennsylvania to Missouri. After deploying a rugged mobility solution with custom software, it evolved into a completely paperless company.
For nearly 65 years, the company generated and managed every single work order for its full-service equipment service business on paper. Field technicians had to either submit completed work orders, inspection forms and time cards through the mail or physically walk them to the office for processing.
"We complete approximately 95% of our work orders in the field, on-site at customer locations," says Randy Kaluza, president of operations at MH Equipment. "When we were a smaller company, the paperwork was not overwhelming. But as we continue to grow, it has become a major task in all of our service departments. We knew that if we could leave the paper world and move into an electronic environment, we could improve our service experience."
The new paperless solution includes fully rugged tablet PCs (Xplore Technologies, xploretech.com) and custom-developed software (TPI, tpi1.com). The software solution mimicked the company's widely adopted paper processes with an eye toward improving productivity without disrupting workflows.
The new mobility solution enables fast, accurate data input and real-time information sharing that expedites work order processing and increases field technicians' readiness and resource availability. The remote dispatch capabilities have improved resource utilization, and the work order dashboard shows work-in-process in real time.
"Not only are work orders, inspection forms and time cards now completed and submitted in real time, but they are instantly accessible by our back office for processing," Kaluza says. "The ability for our technician to see every work order that was ever done to a piece of equipment is invaluable to their ability to diagnose and repair the equipment."
The technician also has an up-to-date inventory of the parts currently available on their truck, other technicians' trucks around them, and within the warehouse. Parts requests are now completed electronically.
"Overall, we are very pleased with the return on our investment," says Kaluza. "The combined mobility solution has very quickly increased our operational efficiency, eliminated resource waste, eliminated thousands of dollars a year in printing costs, and improved our customer satisfaction levels—all of which have contributed to cost savings and the generation of new revenue sources."
What's Related in Labeling
Other Voices: Understanding your options for bulk location warehouse signs
Important areas of consideration include sign material, location and installation.
4 Proven Options for Relabeling Warehouse Racks
Whether you work in a warehouse, distribution center, manufacturing site or third-party logistics (3PL) facility, it's not uncommon for warehouse racks to require relabeling from time to time.
THE Wire Shelving Labeling Solution!
Got Wire Shelving? Now Get Organized!
Service operations replace paper with visibility
Electronic work order system improves business economics and worker readiness during steady company growth.
Enterprise label management solution streamlines labeling operations
Manufacturer improves GHS-compliant labeling efficiency and accuracy with bar code label design software.
More Labeling
Related Topics
Labeling
Mobile Computing
Order Fulfillment
Order Management System
All topics
About the Author
Josh Bond, Senior EditorJosh Bond is Senior Editor for Modern, and was formerly Modern's lift truck columnist and associate editor. He has a degree in Journalism from Keene State College and has studied business management at Franklin Pierce University.
Latest products
Super Air Wipe dries, cools & cleans small diameters.
Momentum™ warehouse execution system (WES) by Honeywell Intelligrated is a feature-rich software platform built to address the escalating…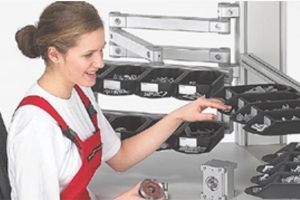 Customize workbench for optimized use.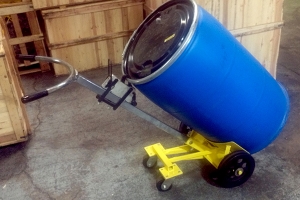 Handle rimmed drums with ergonomic hand truck.
Latest materials handling news