Sealed Air pledges packaging products will be 100% recyclable or reusable by 2025
A focus on product design, recovery processes, renewable and recycled materials to drive innovations that enhance performance and efficiency.

By
MMH Staff
·
October 29, 2018
Sealed Air Corporation has announced a sustainability and plastics pledge to design its packaging solutions to be 100% recyclable or reusable by 2025.
The company will accelerate its use of recycled materials, expand reuse models for packaging and lead the collaboration with partners worldwide to ensure execution.
"At Sealed Air, we strive to leave our world, environment and communities better than we found them by leading innovative efforts to create differentiated, sustainable solutions," said Ted Doheny, Sealed Air president and CEO. "Our history of sustainability is strengthened through our new sustainability and plastics pledge and, as an industry leader, it's our responsibility to build a waste-free future, keep our oceans clean and leave a lighter carbon footprint."
Sealed Air pledges to accelerate efforts within their operations, its customers' operations and, ultimately, the consumer. According to a release, the company aims to achieve 50% average recycled content across all packaging solutions of which 60% is post-consumer recycled content. The pledge also outlines how the company will lead collaborations with partners worldwide to increase recycling and reuse rates.
"We are committed to developing packaging solutions that maximize product protection, resource efficiency and material circularity," said Ron Cotterman, Sealed Air vice president, corporate innovation and sustainability. "Plastic packaging materials need to be ideally suited to meet the essential requirements of today's complex supply chains that demand properties such as sealability, toughness and clarity. By focusing on product design, renewable and recycled materials and recovery processes, we will drive innovations that enhance performance and efficiency."
Sealed Air is a participant in the Ellen MacArthur Foundation's New Plastics Economy initiative and recently became a signatory to the New Plastics Economy Global Commitment. In addition to this new global plastics commitment, Sealed Air continues to invest in sustainable solutions such as food packaging made from Plantic™ plant-based starch and recovered materials, EcoPure plant-based cushioning foams, newly released Cryovac® Darfresh® skin packaging options made with recycled PET materials and curbside recyclable temperature assurance solutions.
What's Related in Packaging
SencorpWhite names Corey Calla president
Industry veteran brings more than 23 years of experience in sales, service, product development and management.
Great Northern joins Amazon Packaging Support and Supplier Network
The Amazon Packaging Support and Supplier Network (APASS) connects vendors with companies and labs that can help test, design, and supply protective packaging in line with Amazon's Packaging Certification requirements.
Freedonia: Demand for folding paperboard boxes to grow 3.9% annually through 2022
Food and beverage will account for nearly half of all new demand, and 16% of new box sales will come from the rapidly growing e-commerce segment.
Automated Packaging Trend
Driving Out Parcel Packaging Costs While Boosting Your Fulfillment Strategy
Tuesday, January 29, 2019 | 2pm ET
PalletPal 360 spring level loader
Pallet leveler automatically raises and lowers loads
More Packaging
Related Topics
Economy
Packaging
Sealed Air
Supply Chain
Sustainability
All topics
Latest products
Super Air Wipe dries, cools & cleans small diameters.
Momentum™ warehouse execution system (WES) by Honeywell Intelligrated is a feature-rich software platform built to address the escalating…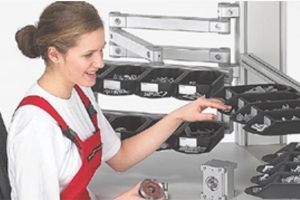 Customize workbench for optimized use.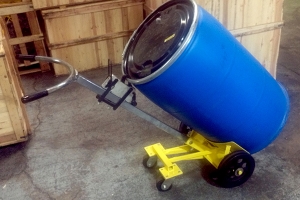 Handle rimmed drums with ergonomic hand truck.
Latest materials handling news