Priority Software partners with Anvizent to rapidly enable real-time analytics
Partnership to create solution that will effectively reduce reporting times from months and days to hours.

By
MMH Staff
·
November 29, 2018
Priority Software, a leading global provider of business management solutions, has announced its collaboration with Anvizent Analytics, the Atlanta-based purpose-built manufacturing and ERP analytics solution.
The partnership allows Priority customers to enable advanced dashboards and analytics on their Priority ERP system.
Anvizent is a fully integrated, fully automated end-to-end analytics solution designed to simplify the entire analytics process. With its patent-pending automated data warehousing technology, customers can rapidly access and analyze data with zero coding. The Anvizent solution for Priority ERP comes with pre-built integration for all Priority ERP modules along with 100+ pre-built dashboards across sales, customer service, manufacturing, logistics, finance, and other key business functions.
Priority Software provides flexible, end-to-end business management solutions for organizations of all sizes - from accounting software for small businesses, to a full featured ERP platform serving multi-national corporations, serving 75,000 companies in 40 countries. Priority's ERP solution is an alternative to traditional complex ERP solutions, meeting the unique needs of organizations who are primed and ready to grow, increase profitability, and improve efficiency. Priority's functionality covers all the core elements of ERP, all via a modern platform with cross-functional capabilities, such as graphical BPM, Mobile Application Generator, Web SDK, Open APIs, and more.
"We look forward to working with Priority Software to help Priority ERP users unlock the value of their data in the fastest and most cost-effective manner," said Raj Koneru, president and CEO, Anvizent, Inc. "With Artificial Intelligence and Predictive Analytics in the pipeline, we have an exciting roadmap ahead and will continue to evolve our solution to provide added value to our customers."
The Anvizent solution will effectively reduce reporting times from months and days to hours. Business users can instantly drill into any aspect of their business and get a real-time dashboards view of performance: from sales pipelines and inventory levels to production schedules and cash flow. In addition, they will be able to analyze both current and historical data in order to better understand trends and identify potential risks and opportunities.
"This partnership represents an important initiative for both our companies," said Avi Troub, VP International Sales & Channel, Priority Software. "We take pride in Priority's open platform that supports a wide ecosystem, enabling hyper-connected ERP between core business processes, external data, IoT devices, and third-party applications such as Anvizent. Priority customers will benefit from Anvizent's broad solutions offering that will allow them faster, easier access to actionable business insights in their Priority ERP system."
What's Related in Manufacturing
A3 announces call for 2019 Automate Launch Pad Startup Competition
Entrepreneurs vie for $10,000 cash award, spotlight at the April 8-11 Automate show and conference.
SencorpWhite names Corey Calla president
Industry veteran brings more than 23 years of experience in sales, service, product development and management.
RFID companies innovate to harness the growth opportunities generated by Manufacturing 4.0
Frost & Sullivan market analysis suggests passive RFID still has a competitive edge over active RFID, but technological advancements are helping to close the gap.
JDA and Panasonic partner to co-innovate on integrated digital supply chain technology solutions
Global leaders combine software and hardware to co-develop solutions for digital supply chain operations in factories, warehouses and retail.
Freedonia: Demand for folding paperboard boxes to grow 3.9% annually through 2022
Food and beverage will account for nearly half of all new demand, and 16% of new box sales will come from the rapidly growing e-commerce segment.
More Manufacturing
Related Topics
ERP
Logistics
Manufacturing
Technology
All topics
Latest products
Super Air Wipe dries, cools & cleans small diameters.
Momentum™ warehouse execution system (WES) by Honeywell Intelligrated is a feature-rich software platform built to address the escalating…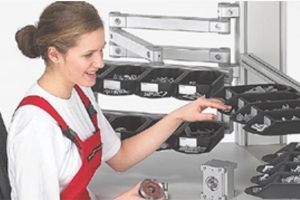 Customize workbench for optimized use.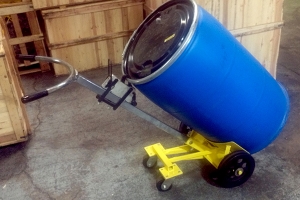 Handle rimmed drums with ergonomic hand truck.
Latest materials handling news