Nylon safety netting improves major retailer's inventory control
The rack netting also significantly reduces damaged goods' high expenditures.

By
MMH Staff
·
October 15, 2018
After a near miss prompted an on-site risk assessment by safety and maintenance supervisors, a major retailer with multiple distribution centers discovered walkways and workstations were located directly below racks with fully loaded pallets that each had as much as 2,500 pounds of products.
Determined to make the environment safer for employees, while also reducing the high cost associated with damaged goods (due to product falls), the retailer chose nylon safety netting as their solution.
Nylon netting was primarily chosen as a result of its low costs and easy, quick installation. The netting was sturdy enough to meet customers' retention requirements, while still being flexible enough to prevent products from being damaged if they come into contact with the netting.
Some of the retailer's pallets were 6 to 10 inches deeper than their racks. As a result, the nets had to be attached to the racking system using offset installation, where they are installed on a cable framework away from the rack—by using adjustable offset brackets to account for a variable amount of overhang.
While researching which racks would require safety netting for picking areas, the supervisors also found locations where reduced-sized mesh could keep smaller items from co-mingling between back-to-back racks, thereby allowing for better inventory control. Such control was accomplished by attaching the ¾-inch mesh netting to the back of one rack in the flue space between them.
By purchasing the nylon netting, the large retailer was not only able to circumvent potential product falls and reduce risk to both employees and products, but also keep better track of its inventory—each of which is helping the retailer improve its bottom line.
More Storage Solutions
Related Topics
Carron Net
Casebook
Inventory
Safety
Storage Solutions
All topics
Latest products
Super Air Wipe dries, cools & cleans small diameters.
Momentum™ warehouse execution system (WES) by Honeywell Intelligrated is a feature-rich software platform built to address the escalating…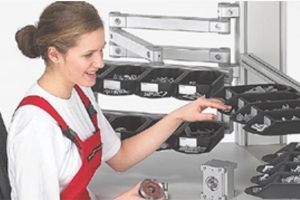 Customize workbench for optimized use.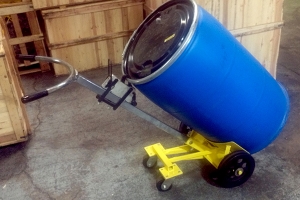 Handle rimmed drums with ergonomic hand truck.
Latest materials handling news