Mobile racking solution installed in existing warehouse in less than four weeks
Landlocked facility boosts storage accessibility, flexibility and density.

By
Josh Bond, Senior Editor
·
May 11, 2018
Smith Corona, a leading U.S. manufacturer of thermal labels and ribbons, faces the challenge of balancing sales growth and increased production with efficient use of storage space within an existing building footprint. The company installed an automated storage infrastructure to improve inventory accessibility and create a flexible workflow.
The company faced the need to store more pallets in smaller footprints, and required the flexibility to manage warehouse inventory with full accessibility. It sought to consolidate storage space by using a mobile storage system (Flexspace | Storax America) in its existing warehouse. Following the installation, the company added more revenue-generating production lines, significantly increased storage density, and created more storage flexibility.
"The system enabled us to increase storage capacity, increase our production lines and utilize our space in the most efficient manner," says Benny Bonanno, senior vice president of sales. "We also have total access to each pallet location, which enables us to easily manage workflow and manufacturing processes."
The new mobile storage racking system maximizes space through use of a moving aisle, which provides direct access to every pallet location and greatly reduces the number of static access aisles required. Wasted aisle space is converted to usable inventory space, increasing storage density by as much as 100% while providing a low cost per pallet.
"The first installation exceeded our expectations," Bonanno says, "and we are looking to expand the mobile racks into other areas of our warehouse."
What's Related in Rack
Other Voices: Understanding your options for bulk location warehouse signs
Important areas of consideration include sign material, location and installation.
Three ANSI standards on industrial shelving, work platforms and ladders released
The Storage Manufacturers Association (SMA) industry group of MHI has announced that updates to two ANSI standards will be available for download at no charge. The standards are ANSI MH28.2-2018 and ANSI MH28.3-2018.
Hall Wines purchases base isolators for future seismic protection
Nearly 100 base isolators are safeguarding a large inventory of vintage wines.
Cold storage distributor optimizes rack to continue expansion
Custom drive-in rack enhances longevity and access.
Don't Underestimate Rack Maintenance & Repair
Typically overlooked, rack structure condition should be inspected regularly and be repaired rather than hoping all is well.
More Rack
Related Topics
Flexspace
Productivity Solution
Rack
Storage
All topics
About the Author
Josh Bond, Senior EditorJosh Bond is Senior Editor for Modern, and was formerly Modern's lift truck columnist and associate editor. He has a degree in Journalism from Keene State College and has studied business management at Franklin Pierce University.
Latest products
Super Air Wipe dries, cools & cleans small diameters.
Momentum™ warehouse execution system (WES) by Honeywell Intelligrated is a feature-rich software platform built to address the escalating…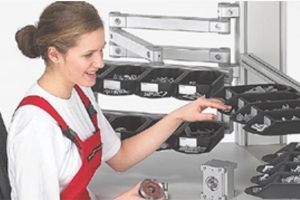 Customize workbench for optimized use.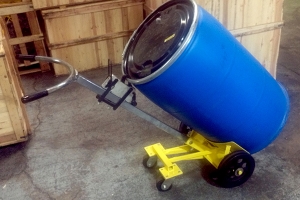 Handle rimmed drums with ergonomic hand truck.
Latest materials handling news