Meggitt Aircraft Systems implements tire carousel system
New system increases worker efficiency and floor space as well as provides ergonomic advantages for workers.

By
MMH Staff
·
October 15, 2018
In July 2017, Julie Pero, director of plant engineering at Meggitt Aircraft Systems, commissioned an audit of plant and capacity for their Danville, Ky., plant. The audit began with a survey of operations. This included a walk through the facility with Meggitt staff to confirm accuracy of the layout.
While inspecting the plant, it was discovered that Meggitt stored hundreds of aircraft tires ranging from less than 28 inches to 44 inches in diameter. The related handling and storage problems of these tires were significantly impacting operations. Specifically, aircraft tires tend to be quite large and heavy, presenting ergonomic problems moving them in/out of conventional storage systems.
In many cases, tires were stacked one or two levels high on pallets so forklifts could do horizontal and vertical transfers. This method created a human factors problem because much lifting and rearranging effort was required to access a single tire. Additionally, storing pallets of tires on rack created a fire concern with so much rubber being concentrated in open space at higher elevations. The net result was that tires were spread out across the floor, consuming considerable space and labor resources to store and retrieve.
Meggitt installed an enclosed tire carousel system. The company elected to go with a combination of three enclosed tire carousels to concentrate present tire storage (plus growth) into a few hundred square feet along one wall. The "after" layout returned considerable floor space to other revenue-generating operations. It also eliminated the tire-handling problem by presenting single tires to staff at a natural working height for human friendly loading/unloading to carts placed under the tire carriers.
"Our Meggitt team has rave reviews regarding the tire carousel system we recently implemented," says Aric Mlejnek, structural manufacturing manager at Meggitt. "Consolidating into one location saves time and increases worker efficiency, ease of use and upright posture aid in ergonomic effort, and floor space gains with vertical storage have amounted to more than 8,000 square feet. This was without a doubt a positive investment for Danville."
Happy with the outcome, Meggitt is looking at similar high-density storage and retrieval applications that will provide space and labor savings within other small part and pallet storage zones across the plant.
What's Related in Casebook
Hudson's Bay uses advanced order fulfillment technology
The technology increases the timeliness and accuracy of the retailer's orders.
Modern Materials Handling 2019 Casebook Collection
Modern Materials Handling Magazine's Editors have put together a collection of case studies from around the industry to highlight new innovations in the warehouse and how they have improved productivity within their respective companies.
Hydraulic side-lift technology increases worker productivity
The technology is becoming popular in the food industry.
Dearco Paint & Decorating uses advanced curtain-side technology
The 30-second vehicle access system has boosted loading and delivery efficiency.
Pharmaceutical facility's dual-gate system increases productivity
The system has also improved employee safety and reduced fall risk.
More Casebook
Related Topics
ASR Systems
Casebook
Ergonomics
Inventory Management
All topics
Latest products
Super Air Wipe dries, cools & cleans small diameters.
Momentum™ warehouse execution system (WES) by Honeywell Intelligrated is a feature-rich software platform built to address the escalating…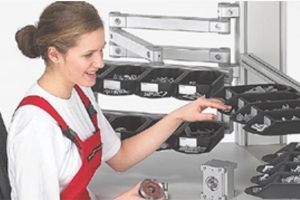 Customize workbench for optimized use.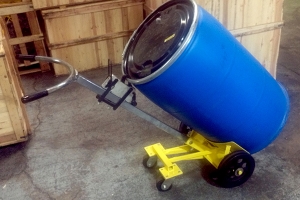 Handle rimmed drums with ergonomic hand truck.
Latest materials handling news