Maine Pointe Becomes Bonfire Partner
Enabling digital transformation, connecting data and analytics to drive actionable insights and turning data into dollars

By
MMH Staff
·
November 6, 2018
Global supply chain and operations consulting firm Maine Pointe announced today it has entered into a strategic agreement with Bonfire Interactive Ltd., a supplier of strategic sourcing software.
According to the two companies, Maine Pointe's procurement experts will work closely with data analysts to deploy this cloud-based sourcing software and help its clients leverage deeper collaboration, deeper data and deeper automation to make more strategic sourcing decisions.
"We are excited to become a Bonfire Partner," said Nathanael Powrie, Maine Pointe's Executive Vice President, Data Analytics, "Maine Pointe helps its clients go to market with billions in spend annually. Time and complexity are traditionally a huge challenge for our team when we are managing multiple sourcing events. Bonfire is the most agile e-sourcing platform on the market and allows us to manage the global supply base from a centralized, secure environment."

Data analytics capability is foundational to Maine Pointe's approach to transforming the end-to-end supply chain into a competitive weapon for clients. The combination of Bonfire cloud-based platform and Maine Pointe's deep industry and subject-matter expertise will provide clients with a single workflow for data blending, modeling and reporting, delivering the insights to identify, track, measure and report on end-to-end supply chain improvements.
"Maine Pointe's expertise is foundational for companies to be able to realize maximum impacts across all procurement activities. This partnership offers corporate executives and private equity portfolio owners an opportunity for substantive savings from procurement events," said Corry Flatt, CEO at Bonfire. "Maine Pointe has been able to leverage Bonfire to gain visibility into aggregate savings, which has had a direct impact on EBITDA - we're excited to partner with a team that has experienced such impressive results themselves.
The Bonfire Strategic Sourcing Platform provides a collaborative and centralized hub for all bid and RFx activities. A flexible cloud-based solution, Bonfire goes beyond basic sourcing systems and modules by including automated tools such as online solicitation, submission, contract management, and vendor performance. The solution is collaborative and powerful, allowing teams to conduct the entire procurement process - including deep vendor evaluations - in a streamlined and easy-to-use place. Bonfire's unique advantage is in how the solution collects and manages data, then surfaces relevant information to specific stakeholders for class-leading in-depth analysis and comparison.
What's Related in Procurement
Maine Pointe Becomes Bonfire Partner
Enabling digital transformation, connecting data and analytics to drive actionable insights and turning data into dollars
Optimizing value with a win-win supply chain
Supply chain partners that collaborate drive continuous improvement and innovation. But getting there takes a new approach.
Optimizing home delivery: It takes more than planning
For organizations with their own delivery fleets, using software that optimizes routes can reduce costs and make next-day delivery more effective.
Going global at ISM
Now in its third year, ISM and Thomasnet are opening up the 30 Under 30 nominations to a global audience.
APICS and Michigan State University research identifies strategies for optimizing supply chain value
New 'Beyond the Horizon' report classifies five actions necessary to cultivate value and enhance procurement practices for supply chains.
More Procurement
Related Topics
Bonfire
Maine Pointe
Procurement
All topics
Latest products
Super Air Wipe dries, cools & cleans small diameters.
Momentum™ warehouse execution system (WES) by Honeywell Intelligrated is a feature-rich software platform built to address the escalating…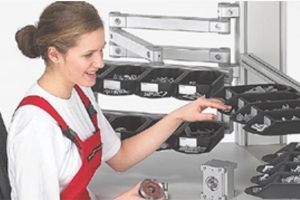 Customize workbench for optimized use.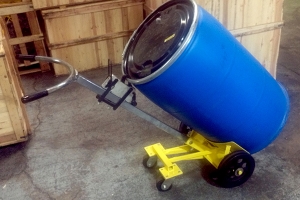 Handle rimmed drums with ergonomic hand truck.
Latest materials handling news