ITC highlights customized wire mesh solutions
ITC works with customers face-to-face to fully understand the end-user's application and how the rack system will be utilized

By
Roberto Michel
·
April 11, 2018
ITC Manufacturing (Booth B3269), a manufacturer of wire mesh products for the material handling industry, highlighted its custom solutions for racking manufacturers and end-users at a booth visit.
"ITC's core principle is to deliver exactly what is needed to solve a problem in the warehouse environment. We work with our customers face-to-face to fully understand the end-user's application and how the rack system will be utilized," said Tyler Leintz, director of sales at ITC Manufacturing. "From there, ITC's team of designers engineer a solution based on the application and overall needs of the customer to deliver a solution that solves a problem and enables the end-user to maximize their investment."
Applications that often call for a custom approach include heavy line loads or point loads, said Leintz, where some reinforcing is needed. ITC's technical staff will use special load table calculations and knowledge, and may field test a solution, to ensure it will withstand the load it needs to support and provide longevity for the application, he added.
---
Modex 2018 is scheduled to be held April 9-12 at the Georgia World Congress Center in Atlanta. The tradeshow will showcase the latest manufacturing, distribution and supply chain solutions in the materials handling and logistics industry. Modern's complete coverage of the show.

What's Related in Rack
Other Voices: Understanding your options for bulk location warehouse signs
Important areas of consideration include sign material, location and installation.
Three ANSI standards on industrial shelving, work platforms and ladders released
The Storage Manufacturers Association (SMA) industry group of MHI has announced that updates to two ANSI standards will be available for download at no charge. The standards are ANSI MH28.2-2018 and ANSI MH28.3-2018.
Hall Wines purchases base isolators for future seismic protection
Nearly 100 base isolators are safeguarding a large inventory of vintage wines.
Cold storage distributor optimizes rack to continue expansion
Custom drive-in rack enhances longevity and access.
Don't Underestimate Rack Maintenance & Repair
Typically overlooked, rack structure condition should be inspected regularly and be repaired rather than hoping all is well.
More Rack
Related Topics
Food and Beverage
Rack
Shelving
All topics
About the Author
Roberto MichelRoberto Michel, an editor at large for Modern Materials Handling (MMH), has covered manufacturing and supply chain management trends since 1996, mainly as a former staff editor and former contributor at Manufacturing Business Technology. He has been a contributor to MMH since 2004. He has worked on numerous show dailies, including at ProMat, the North American Material Handling Logistics show, and National Manufacturing Week. He can be reached at
[email protected]
Latest products
Super Air Wipe dries, cools & cleans small diameters.
Momentum™ warehouse execution system (WES) by Honeywell Intelligrated is a feature-rich software platform built to address the escalating…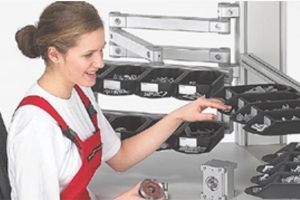 Customize workbench for optimized use.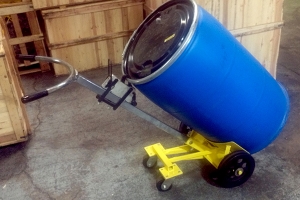 Handle rimmed drums with ergonomic hand truck.
Latest materials handling news