IFCO North America names company alumnus Jon Heyler VP of operations
Heyler returns to IFCO with more than 20 years of experience in operations, logistics, transportation and general management.

By
MMH Staff
·
October 29, 2018
IFCO, a leading supplier of reusable plastic containers for fresh food packaging, has announced the appointment of Jon Heyler as vice president, operations, for IFCO North America.
"I am pleased Jon has agreed to rejoin the IFCO team," said Dan Martin, president of IFCO North America. "A strong commitment to food safety and a culture of constant improvement are two of IFCO's core operating principles, and Jon will provide the leadership, vision and superior execution we need to serve our customers, and their consumers, faster, better and more completely than ever before."
Heyler will lead IFCO's strategic operations effort in the United States and Canada, focusing on wash operations improvement, asset management and transportation.
"I am proud to return to IFCO," Heyler said. "The company has developed a strong reputation for developing and implementing fresh food packaging solutions that increase food safety, sustainability and operational efficiency, while reducing costs for growers and retailers. That is something special and something I want to be a part of once again."
Heyler has more than two decades of experience in supply chain management. He served as IFCO vice president, East Area, from 2009 to 2013. For the past two years, he served as chief operating officer of pooling provider Hoover Ferguson Group, a former Brambles joint venture. He has served in numerous leadership roles in operations, logistics, transportation and general management during his career. He holds a Bachelor of Science degree in Business Administration from the University of Vermont.
Heyler assumed his new role September 4th. He is based at IFCO headquarters in Tampa, Fla., and will report directly to Dan Martin.
More Plastic Pallets
Related Topics
IFCO
Packaging
Pallets
Plastic Pallets
Supply Chain
All topics
Latest products
Super Air Wipe dries, cools & cleans small diameters.
Momentum™ warehouse execution system (WES) by Honeywell Intelligrated is a feature-rich software platform built to address the escalating…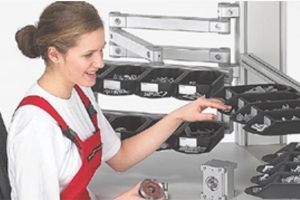 Customize workbench for optimized use.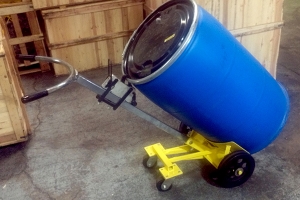 Handle rimmed drums with ergonomic hand truck.
Latest materials handling news