Enterprise label management solution streamlines labeling operations
Manufacturer improves GHS-compliant labeling efficiency and accuracy with bar code label design software.

By
Josh Bond, Senior Editor
·
November 6, 2018
Shepherd Material Science is a 100-year-old, family-owned manufacturer dating back to the early 1900s when the company's founder, Lee Shepherd, produced lubricant additives for use in Ford Model T transmissions. Today, the company ships products to customers worldwide from its facilities in the United States and Europe.
Since 2009, Shepherd has leveraged bar code label design software (Teklynx) to design and print labels. It wanted to upgrade to a bar code labeling solution that could better support its need to accurately and efficiently create labels that meet both Globally Harmonized System of Classification and Labeling of Chemicals (GHS) and International Organization for Standardization (ISO) standards.
Different departments throughout the company used different labeling systems. Shepherd aimed to streamline operations by implementing one centralized labeling system that could ultimately be used from raw materials receiving to finished product labeling.
In addition to regulatory compliance, Shepherd was looking for a solution that could integrate with its soon-to-be implemented enterprise resource planning (ERP) system. Doing so would seamlessly integrate data from its safety data sheet (SDS) authoring software—a process that had been done manually.
Prior to the implementation, employees created GHS-compliant labels by taking phrases generated by the company's SDS authoring software and copying them into a legacy system. This led to errors if an employee copied the wrong phrase or accidentally omitted one. If a given phrase could not be easily located within the system, employees would have to contact other team members for the necessary information.
"Today, in one of our departments, production operators must rely on up to three other team members to print the required GHS-compliant labels. If one of those team members is not available, the operators are not able to proceed," explains Diana McDonough, senior developer for Shepherd information systems.
The implementation improved workflow by giving production operators the power to print necessary labels in a more time-efficient, autonomous manner while maintaining labeling accuracy. In addition to a 10% reduction in time required to print labels, the integration freed up system administrators and developers so the information technology department can dedicate time to other critical projects.
What's Related in Labeling
Other Voices: Understanding your options for bulk location warehouse signs
Important areas of consideration include sign material, location and installation.
4 Proven Options for Relabeling Warehouse Racks
Whether you work in a warehouse, distribution center, manufacturing site or third-party logistics (3PL) facility, it's not uncommon for warehouse racks to require relabeling from time to time.
THE Wire Shelving Labeling Solution!
Got Wire Shelving? Now Get Organized!
Service operations replace paper with visibility
Electronic work order system improves business economics and worker readiness during steady company growth.
Enterprise label management solution streamlines labeling operations
Manufacturer improves GHS-compliant labeling efficiency and accuracy with bar code label design software.
More Labeling
Related Topics
ERP
Labeling
Labels
Teklynx
All topics
About the Author
Josh Bond, Senior EditorJosh Bond is Senior Editor for Modern, and was formerly Modern's lift truck columnist and associate editor. He has a degree in Journalism from Keene State College and has studied business management at Franklin Pierce University.
Latest products
Super Air Wipe dries, cools & cleans small diameters.
Momentum™ warehouse execution system (WES) by Honeywell Intelligrated is a feature-rich software platform built to address the escalating…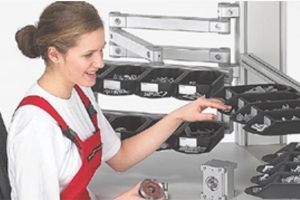 Customize workbench for optimized use.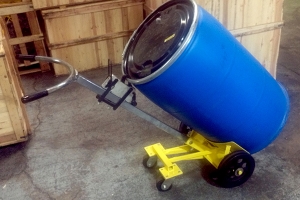 Handle rimmed drums with ergonomic hand truck.
Latest materials handling news