Dearco Paint & Decorating uses advanced curtain-side technology
The 30-second vehicle access system has boosted loading and delivery efficiency.

By
MMH Staff
·
October 15, 2018
Glass truck design began as a moderately uncomplicated affair. As long as angled glass racks were mounted on a vehicle platform, business could be conducted.
"Open glass racks provided easy access for loading and unloading, but there was an obvious problem—the cargo was glass," says Jeff Knope, president of Dearco Paint & Decorating. "Unprotected glass sheets traveling on-road, off-road and through inclement weather was a recipe for complications."
While in transit, not only was the glass exposed to chemicals and road debris that might chip, crack or otherwise damage the glass, but the fragile cargo also inevitably arrived with a coating of dirt and grime—even in clear weather. The residual film on the glass often took significant time and effort to remove, and, depending on the nature of the deposits, could cause scratches and abrasions to occur in the process of unloading or cleaning.
"The application of curtain sides on glass haulers was a huge advancement, but it came at a cost," Knope says. "A curtain-side glass truck provided protection from the elements (reducing cargo damage expenses) and the glass arrived at its destination in far better condition. The problem was that the easy access originally afforded by open rack systems was gone. While they performed admirable in protecting their cargo, operating buckle-style closures and tensioning mechanisms on the original curtain-side systems were time consuming and ergonomically challenging."
Since the decks on glass trucks are usually designed to approximate axle height, the buckle fasteners that secure the lower edge of the protective curtains are generally located only 12 to 18 inches from the ground. Likewise, tensioning mechanisms, which are required to prevent the curtains from flapping and admitting water and debris, are located at the same height.
So, while the buckle-style curtains performed their job, the jobs of those operating them were far more laborious and prone to injury. Loading and delivery personnel had to bend, kneel and stoop to open and close 10 to 20 buckles per side, depending on the vehicle configuration, and crank the tensioners on both sides. And then the vertical curtain anchor posts (at each end of the curtain) had to be correctly seated.
As a manufacturer of glass trucks, fire and emergency apparatus, commercial truck bodies and custom engineered vehicles, Marion Body Works became aware of a curtain-side vehicle access system that opens and closes at both ends of a truck or trailer. Cargo can be fully accessed and the curtain closed again within just 30 seconds. Operation promotes worker health and good posture.
"Our customer, Dearco Glass Paint & Decorating, just happened to be in the market for a new curtain-side glass hauler with a 12-foot rack," says Don Schinke, inside sales specialist for Marion Body Works. "It was a perfect example of being in the right place at the right time."
Having sold curtain-side glass trucks to Dearco before, Marion took the opportunity to show Dearco the new system and Dearco's management ordered a new glass truck outfitted with it.
The system has a unique, full-length, vertical, multi-latch closure system with an adjacent, all-in-one latch-release mechanism located in the front and rear. Its curtains can be opened with one hand, and closed the same way. The curtains slide smoothly on rollers (located at both the top and bottom) and once they're closed, they create a rigid, sealed curtain wall without the need for tensioning or additional adjustments.
"Choosing this system on our new glass truck was a pragmatic business decision," Knope says. "Not only could we calculate a significant savings in loading and unloading time, but the reduction of strain on our workers [also] equated to an even greater intrinsic value for our company."
What's Related in Kinedyne
Kinedyne announces the passing of Paul Wolford
Kinedyne's Wolford was widely known and highly regarded by OEMs, fleets and many others in the commercial vehicle industry.
Kinedyne celebrates 50th anniversary
Special 50th-anniversary observances have been held at all corporate locations and at Kinedyne's annual sales and operations management conference held in Nashville, Tennessee.
Dearco Paint & Decorating uses advanced curtain-side technology
The 30-second vehicle access system has boosted loading and delivery efficiency.
VeeBoards2Go and BrickGuards stackable corner protectors
Stackable load corner protectors store compactly
Modern Materials Handling 2018 Casebook Collection
Modern Materials Handling Magazine's Editors have put together a collection of case studies from around the industry to highlight new innovations in the warehouse and how they have improved productivity within their respective companies.
More Kinedyne
Related Topics
Casebook
Dock Equipment
Ergonomics
Kinedyne
Safety
All topics
Latest products
Super Air Wipe dries, cools & cleans small diameters.
Momentum™ warehouse execution system (WES) by Honeywell Intelligrated is a feature-rich software platform built to address the escalating…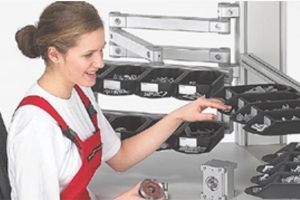 Customize workbench for optimized use.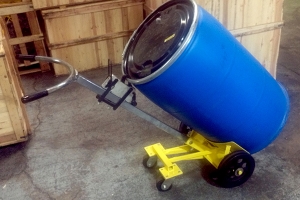 Handle rimmed drums with ergonomic hand truck.
Latest materials handling news