Creform donates AGVs to Alabama Industrial Training Center
Supporting robotic piece picking applications, AGV system uses wireless opportunity charging, RFID readers, touchscreen HMI and wireless radio.

By
MMH Staff
·
October 29, 2018
Creform Corporation has donated two AGVs to the Alabama Industrial Development Training Center (AIDT), which will use them in its training facility's lab to simulate manufacturing processes.
The AGV system consists of a loop that's approximately 150 ft. end to end. AGVs carry a cart of blocks representing the product to a robot, which picks block from the top of the cart and places them on the conveyor. On the other end, a robot picks from the conveyor and places the blocks on the AGV's cart. The carts feature a flat carrying deck on top to hold the blocks during transport. Each AGV can move at speeds of up to 164 ft. (50 M)/min and can hold up to 1,332 lb. (600 Kg). Each AGV transports a dolly constructed of Creform pipe and joint and follows a magnetic tape guide path with embedded RFID tags alongside.
The units can handle up to a 50-course program with an HMI touch screen, RFID readers to initiate commands and 5Ghz wireless radio. A Hokuyo 8-bit optical device communicates between the AGV and the stationary devices, while the units feature a powered hitch that allows for automatic coupling and uncoupling.
The AGVs are powered by a 24-volt system with two 62AH 12v AGM batteries. An opportunity charging system is incorporated into the system that eliminates the need for the user to change batteries.
About Alabama Industrial Training Center
The mission of AIDT, an independent agency under the supervision and oversight of the Secretary of Commerce, is to provide quality workforce development for Alabama's new and expanding businesses, and to expand the opportunities of its citizens through the jobs these businesses create. Its Total Workforce Delivery System has provided thousands of skilled employees to Alabama industries since 1971.
What's Related in AGVs
Systems Report: Bulking up at Canadian Tire
One of Canada's largest retail brands took bulk handling to new levels of automation and efficiency at its new Ontario DC.
MHPN - Materials Handling 24/7 - Readers' Choice Products of the Year 2018 winners announced
Nearly 3,000 readers voted in 12 categories for the best innovations in materials handling equipment.
Vecna Robotics now a standalone company, separates from Vecna Technologies
With new business, leadership and investor, the provider of self-driving industrial vehicles plans enhanced production and innovation to meet growing demand.
microScan3 Pro Safety Laser Scanners for Mobile Applications
Solution for safety and navigation for automated guided vehicles robots, conveyors, and human-robot collaborations.
AGV Casters and Wheels
New comprehensive offering of casters and wheels designed for Automatic Guided Vehicles (AGV's) and other continuous-duty applications
More AGVs
Related Topics
AGVs
Automation
Creform
Education
Robotics
Workforce
All topics
Latest products
Super Air Wipe dries, cools & cleans small diameters.
Momentum™ warehouse execution system (WES) by Honeywell Intelligrated is a feature-rich software platform built to address the escalating…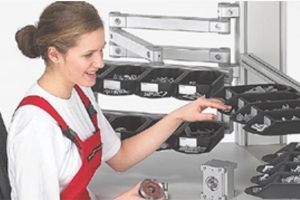 Customize workbench for optimized use.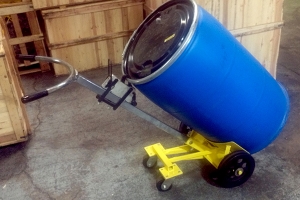 Handle rimmed drums with ergonomic hand truck.
Latest materials handling news