Cherry's Industrial Equipment releases warehouse racking guide
Comprehensive guide helps pair racks and related accessories to facility objectives.

By
MMH Staff
·
September 6, 2018
Materials handling supplier Cherry's Industrial Equipment has released a comprehensive Warehouse Racking Buyers Guide.
The buying guide details the selection process for uprights and the beams, two core components of a warehouse racking system. The uprights create the frame of the rack, while the beams create the shelves and provide horizontal supports. The guide also covers a number of accessories, including support bars, wire decks and rack protectors.
In addition to details about the types of racks and decking that are available, the guide includes information about accessories that can support a facility's objectives, whether maximizing available space, managing current inventory, protecting products or improving safety. Rack protectors, for example, help protect an investment while reinforcing the racks themselves and preventing damage from inventory as it is loaded.
"Picking the correct rack can improve your warehouse's efficiency, as well as your overall profit margin," a Cherry's representative said. "Don't let the wrong racks leave you in a situation where you will fall behind your competition."
What's Related in Rack
Other Voices: Understanding your options for bulk location warehouse signs
Important areas of consideration include sign material, location and installation.
Three ANSI standards on industrial shelving, work platforms and ladders released
The Storage Manufacturers Association (SMA) industry group of MHI has announced that updates to two ANSI standards will be available for download at no charge. The standards are ANSI MH28.2-2018 and ANSI MH28.3-2018.
Hall Wines purchases base isolators for future seismic protection
Nearly 100 base isolators are safeguarding a large inventory of vintage wines.
Cold storage distributor optimizes rack to continue expansion
Custom drive-in rack enhances longevity and access.
Don't Underestimate Rack Maintenance & Repair
Typically overlooked, rack structure condition should be inspected regularly and be repaired rather than hoping all is well.
More Rack
Related Topics
Materials Handling
Rack
Safety
Storage
All topics
Latest products
Super Air Wipe dries, cools & cleans small diameters.
Momentum™ warehouse execution system (WES) by Honeywell Intelligrated is a feature-rich software platform built to address the escalating…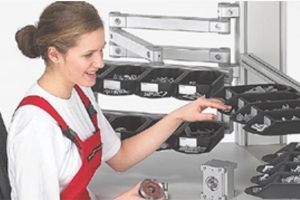 Customize workbench for optimized use.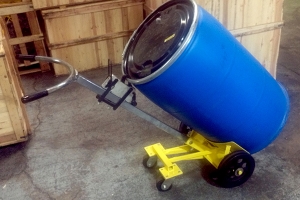 Handle rimmed drums with ergonomic hand truck.
Latest materials handling news