AGVs enhance automotive powertrain production
The automatic guided vehicles ensure accuracy, repeatability and security

By
MMH Staff
·
October 12, 2018
To optimize its production facility and develop the right system for a "round the clock" operation to support its manufacturing operations, an automotive powertrain supplier contacted engineers at an automatic guided vehicle (AGV) manufacturer. The solution was bi-directional AGVs with dual-conveyor decks, which would essentially act as transfer vehicles between workstations.
The AGVs feature two powered conveyor decks. Parts are transferred off both sides to preserve load orientation, while the top deck handles two sub-assemblies atop internally used pallets—transferring it to the next step in the manufacturing process—as the lower deck returns two empty pallets back to the line.
The conveyor sections of the AGV are covered to help keep carried parts clean, while removable panels provide access for easy maintenance. In addition, drip pans are situated under each conveyor to ensure no process lubricant from the parts drips on the floor.
Photocells are also placed along the vehicle's path for slow-down and stop functions, as well as secure load verification while the AGV is traveling. As a result, any load shift is detected and will stop the AGV. Mechanical load-safety stops also drop down (when the AGV pulls into stations) to allow transfers and rise when it leaves transfer points, which ensures the load is secure.
One of the bi-directional AGVs is mounted on a heavy-duty fabricated steel base for strength and rigidity, which ensures precise load transfers. Each end of the AGV also follows a magnetic guidepath independently to ensure accurate and repeatable movement—ideal in space restrictive areas.
The unit—which is 55 inches long and 28 inches wide—can travel up to 164 feet a minute, carry a load capacity of up to 1,460 pounds and use approximately 150 feet of guide path. And, forklift tubes are integrated into the AGV design, allowing for easy and safe lifting and maintenance.
The AGV is PLC-controlled and features an HMI touchscreen. Operator interface panels include push buttons at the front and rear of the AGV, which uses floor-positioned RFID tags for routing, speed changes and obstacle sensor view changes.
The AGV also features complete equipment for compliance to safety Category 3, as well as a safety circuit to cut power, an audible warning device, a flashing light, E-stops and laser scanners (one at either end).
The power pack is a 24-volt system. It is powered by two 12-volt AGM batteries that are covered—and with side-mounted opportunity charging—to automatically maintain peak performance levels, the system minimizes the need for the company to change batteries.
What's Related in Creform
ESD Workstation/Flow Rack
Mobile or stationary workstation with ESD options.
Creform donates AGVs to Alabama Industrial Training Center
Supporting robotic piece picking applications, AGV system uses wireless opportunity charging, RFID readers, touchscreen HMI and wireless radio.
AGVs enhance automotive powertrain production
The automatic guided vehicles ensure accuracy, repeatability and security
Wire Spool Carts
Cart created to hold, deliver wire spools to production floor processes.
BST undercarriage AGV tugger
Heavy-duty AGV battery can be charged in unit
More Creform
Related Topics
AGVs
Automation
Casebook
Creform
All topics
Latest products
Super Air Wipe dries, cools & cleans small diameters.
Momentum™ warehouse execution system (WES) by Honeywell Intelligrated is a feature-rich software platform built to address the escalating…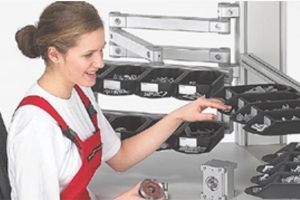 Customize workbench for optimized use.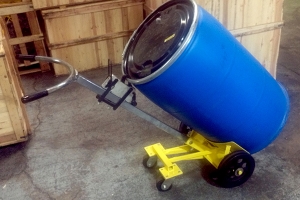 Handle rimmed drums with ergonomic hand truck.
Latest materials handling news