Latest in Materials Handling
December 11, 2018
EDC brought in a WMS, lights, powered conveyor and sortation to write a new chapter in the book distributor's distribution story.
December 11, 2018
Optimism for the manufacturing and non-manufacturing sectors, in 2019, is firmly intact, albeit not at the same level as 2018, according…
December 11, 2018
When business surged as a result of social media and a new distribution method, children's book distributor Educational Development…
December 11, 2018
Modern's look at the largest 3PL and refrigerated facilities by size shows continued strength for both markets.
December 10, 2018
Unit-load design software can improve the performance of an entire packaging system while simultaneously reducing cost and modifying…
December 10, 2018
Planning for the inevitable will ensure low costs, high productivity and improved safety across your lift truck fleet.
December 10, 2018
New industry regulations, the consumerization of healthcare, and the persistent need to replace antiquated logistics approaches are pushing…
December 10, 2018
We're all experiencing the effect our hyper-connected society is having in our day-to-day lives.
December 10, 2018
It's a simple concept. Warehouse space sized to a company's immediate needs and located close to the final customer. That combination…
December 10, 2018
While the top of the list remains stable, up-and-comers are mixing up the software landscape with Cloud capabilities that traditional…
Materials Handling Products
Super Air Wipe dries, cools & cleans small diameters.
Learn more.
Momentum™ warehouse execution system (WES) by Honeywell Intelligrated is a feature-rich software platform built to address the escalating…
Learn more.
Ideal for general warehousing, distribution, general manufacturing, retail, food storage and cold storage applications.
Learn more.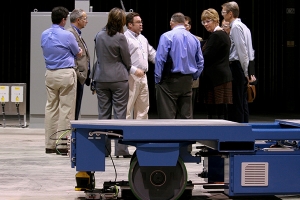 Conveyors & Sortation
Wingspan Technology Increases Capacity by 200%
Learn more.
Configure orderpicker to meet light-duty application needs.
Learn more.
Supply Chain Software
Optimize warehouse performance with software.
Learn more.